Banding Machines / Materials
Banding offers our customers an alternative to traditional shrink sleeves and self adhesive labels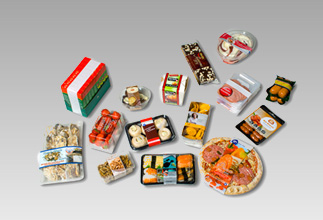 Banding offers our customers an alternative to traditional shrink sleeves and self adhesive labels.
Traditional this technology had been used mainly in the graphics industry using plain bands for holding bundles of product together. The advances in the technology now means this product is being widely used by pharmaceutical and food companies for shelf ready and retail ready packaging, In fact banding is becoming such a popular choice banded products can be seen on supermarket shelves worldwide.
Whether you are looking for simple banding of products for packaging, or full 8 colour, retail packaging bands or for promotional banding of buy one get one free, we have a machine and materials that will suit your needs.
The low initial machine cost coupled with competitive consumable costs means that you the end user can experience substantially labour cost savings while enhancing your packaging. The other advantage of using banding is the reduction in waste. As the product is linerless it means that there is less waste generated for landfill which again will reduce not only your costs but also your carbon footprint! The band itself is also fully recyclable.
We have machines that are manual, semi automatic, fully automatic and line integrated.
For further information or to speak to one of our banding experts or to arrange a free demonstration please contact us and we will be happy to help.